The importance of a trustworthy supplier cannot be overemphasized when it comes to dropshipping. That is why we developed this detailed Sellvia review to assist you in understanding the intricacies of Sellvia, a US-based dropshipping supplier widely regarded as one of the best. We looked at what it is all about, what makes it distinctive, and what its benefits and drawbacks are.
What is Sellvia
Sellvia is a top-tier dropshipping company based in the United States. It operates a warehouse in Irvine, California, stocked with high-quality products.
Sellvia's team of professional software developers has spent many years creating e-commerce software that can be used to set up a completely automated online store in minutes, thanks to their many years of knowledge in the online business.
The long and short of it is that if you currently have an online store, Sellvia can assist you in completing orders swiftly for your customers. Suppose you don't currently have an online store and want to build one. In that case, Sellvia can help you create a fully functional e-commerce store that can accept payments, fulfil orders, and give a pleasant shopping experience to your customers.
What are the benefits of using Sellvia as a dropshipper?

Dropshipping is, without a doubt, one of the easiest online businesses to create. That is why there are so many newbies coming to it. It does, however, provide some challenges. Finding a trustworthy dropshipping supplier that can process, package, and deliver high-quality products to customers on time is one of the most challenging challenges that most dropshippers face.
Customer satisfaction is vital in online business. Customers disappointed with the quality of your products and services may leave negative reviews about your business, which can have significant consequences for you and your store.
The good news is that Sellvia has addressed every one of these challenges. We'll now look at how Sellvia addressed these and other challenges, including those affecting your sales ability.
Sellvia has a fulfilment center in the United States.
The majority of dropshipping merchants have warehouses in Asia and Europe. When a buyer in the United States orders a product, it takes several weeks to arrive from Asia or Europe.
Sellvia addressed the shipping delay by opening a warehouse in the United States with a wide range of products. When you make an order, Sellvia will take the product from the shelf, package it, and deliver it to your customer's door in 1-3 business days.
Sellvia has a large variety of high-quality products to choose from.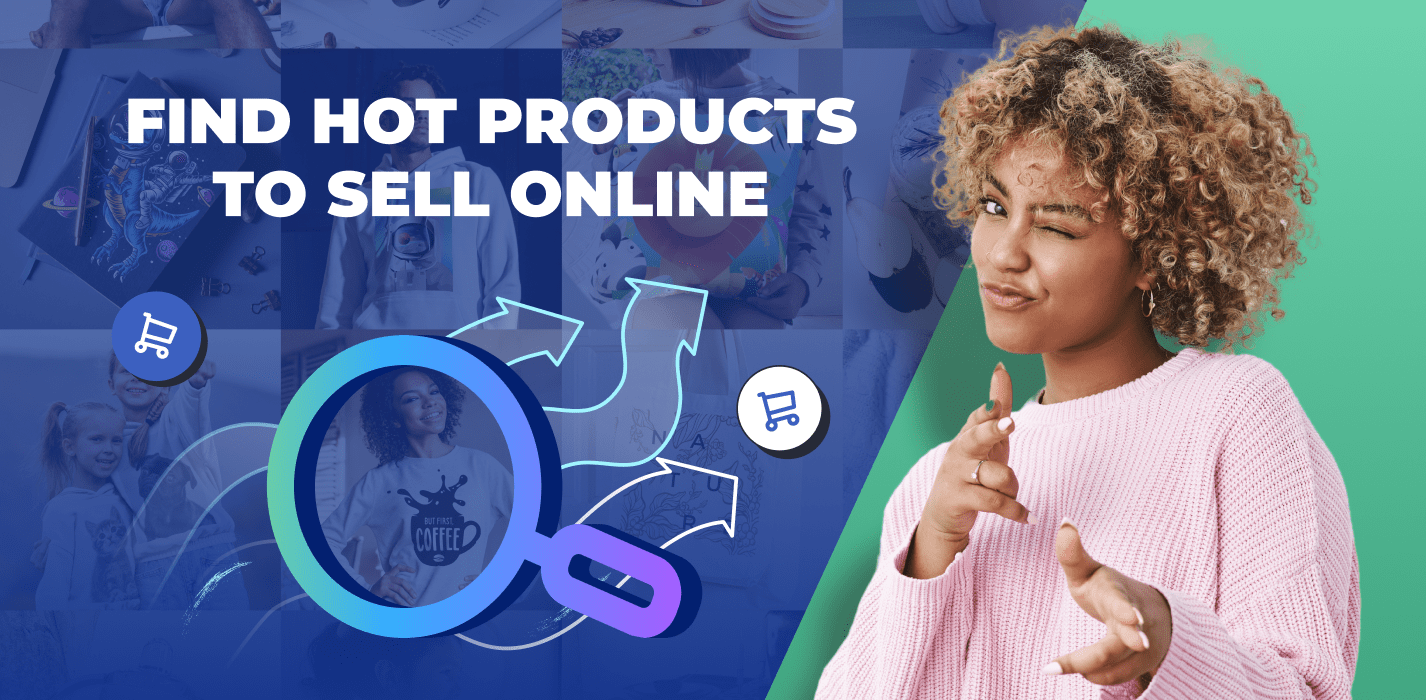 Sellvia does not source any of the products it sells from third parties. Its warehouse already has a huge number of high-quality products. Furthermore, all of the products have been tested and are bestsellers.
Due to the high quality of the products, you will have few returns. Because Sellvia does not buy products from third parties, product packing and delivery become extremely fast.
What if you desire to stand out from the crowd? Don't worry; Sellvia has your back. Sellvia will aid you in developing your brand and creating one-of-a-kind products to sell exclusively.
fantastic product description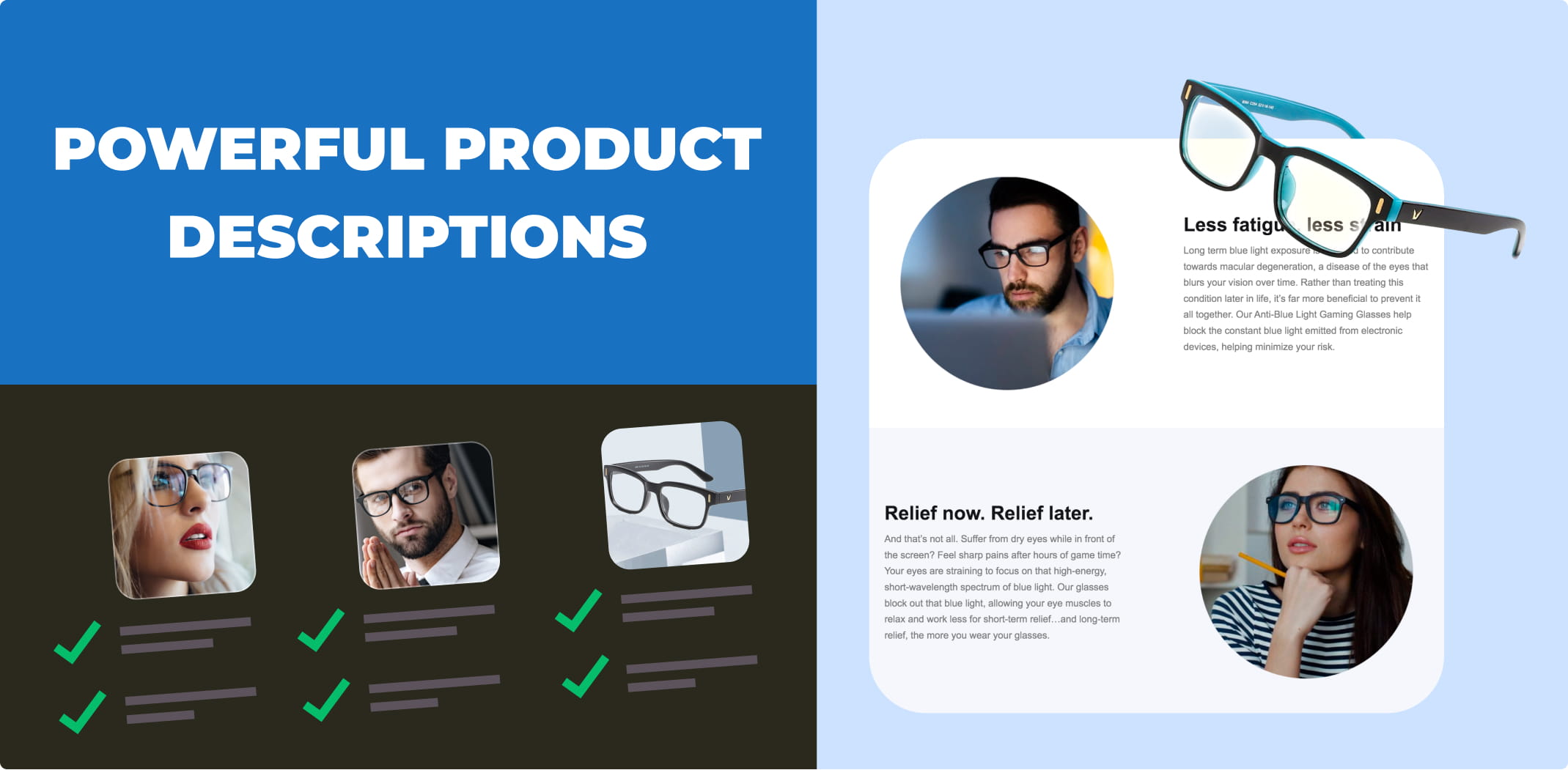 Each Sellvia product comes with a high-quality product description page that you can integrate into your store for free with a single click. The product description gives you all you need to know about the product. It features beautiful images and compelling headlines. The product description is usually high-quality and requires no alteration.
Customers are more inclined to buy if they see a high-quality product description page.
Free e-commerce marketing resources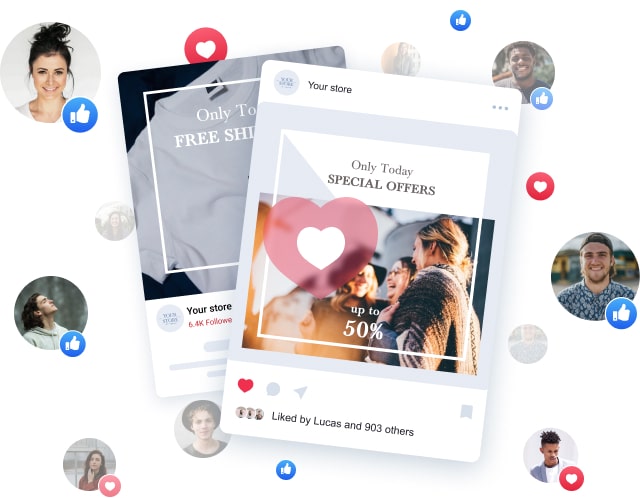 You certainly would expect an influx of online customers after creating your outstanding e-commerce store, but this may not be the case for most people, and you may need help making your first transaction. Sellvia has also addressed this issue by providing you with free marketing materials that you can use to advertise your business and start making sales right now.
The tried-and-working resources include high-quality Facebook, Instagram, and Pinterest ad designs. It also comes with email marketing templates. All you need to do is download the photos and resources and start working on your marketing campaign.
Sellvia Review: How Does It Work?
When you sign up, you get a Sellvia-powered online store populated with best-selling products. A customer comes to your store and places an order. All you have to do is accept the order. Immediately after that is done, the order is sent to Sellvia. Sellvia receives the order, processes it within one business day, and then transmits it to the United States Postal Service, or USPS, which delivers the product to the customer's door. That's the end of it.
It's worth mentioning that you don't need a warehouse to store products or manage inventory when you use Sellvia. It will handle everything for you. All you have to do is accept the order, and Sellvia will receive it immediately. Sellvia takes away all of the hassles of running an online business, allowing you to spend more time with your friends and family and travel the world.
Sellvia comes in two flavors: the Sellvia plugin and the Sellvia pro.
Sellvia Review: Sellvia Plugin
Sellvia has a plugin you need to download and install on your existing store; it works seamlessly with WordPress, WooCommerce, and Shopify. After you pay $39 a month for the plugin, your username and password, which you'll need to access your Sellvia account, will be sent to your inbox.
You will now download, install, and configure the Sellvia plugin on your online store. Make sure you have WooCommerce or the AliDropship plugin set up on your WordPress website before installing the Sellvia plugin.
API Keys (public and Secret Keys) are also available in your Sellvia account and must be copied and pasted on your store to activate your Sellvia plugin correctly; you can generate up to 10 API Keys, allowing you to use a single Sellvia membership for up to ten different online businesses.
Custom store review: Sellvia Pro
Another Sellvia product is Sellvia Pro, sometimes known as Sellvia Custom Store, because it includes a free readymade custom store. This service has an annual subscription fee of $399.
The Sellvia Pro is intended for folks without prior experience setting up and running an e-commerce business. When you sign up for a Sellvia pro plan, Sellvia will create a custom store for you in one business day and stock it with best-selling products so you can start selling right away.
You will receive the following things when you order a Sellvia Custom store:
It includes the Sellvia platform plugin, which allows you to import products from the Sellvia catalog and fulfill orders for customers in the United States.
Free web hosting for your custom store, a free domain name, one branded email address, product reviews, and more products.
Sellvia custom stores include the most widely used payment channels, such as PayPal and Stripe, pre-installed.
It also includes 50 best-selling products thoroughly vetted by the Sellvia team. You may also add an infinite number of free products of your choice.
You will be assigned a dedicated manager who will walk you through the process, answering questions and addressing technical concerns.
Sellvia Review: Unique Sellvia Features
1. Quick shipping within the United States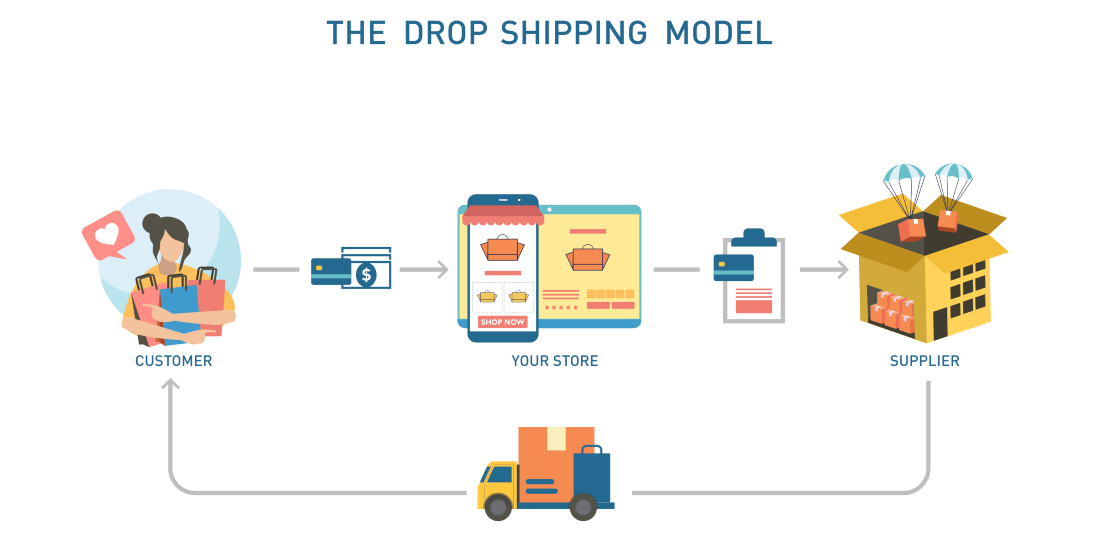 One attribute that distinguishes Sellvia is its fast shipping time.
Sellvia delivers products to customers anywhere in the United States in about 1–3 business days.
Because Sellvia has a warehouse in Irvine, California, the company can provide fast shipping. The warehouse is stocked with a wide range of items, including American products.
So, when your client puts in an order, Sellvia processes it promptly and sends it to USPS to be delivered to the consumer.
2. A high-quality product catalogue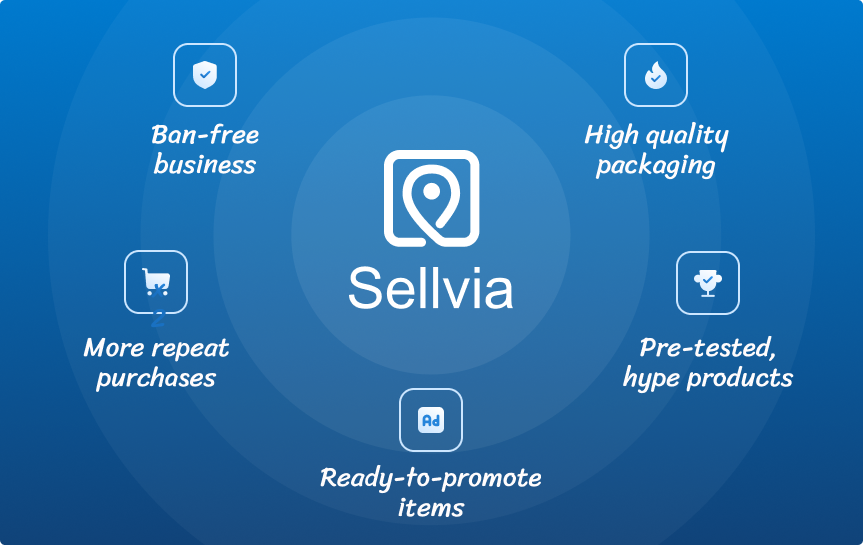 Sellvia has hundreds of high-quality products in its database that you can import for free and start selling right away.
3. Import Products from the Sellvia Catalog in One Click
Importing products into your store is a simple process. All you have to do is go to Sellvia>>Products Lists to see the Sellvia product catalog. This section displays all of the products in the Sellvia catalog.
You can use the search field or filters to find a specific product. To import a product, assign it to a category first, then click import. You can only import one product at a time using this method.
Sellvia also offers presets, which allow you to import products in bulk.
4. No labels on their container.
When an order is placed, Sellvia will take the time to package the product and make it look attractive. Sellvia ensures no label is attached so that your customers do not know where your product came from. You will receive the credit after the conclusion of a successful transaction.
5. The order-placing process is automated.
Ordering on Sellvia is simple because it is automated. You don't have to do anything when a customer places an order since Sellvia automatically receives and processes it. Watch the video below to see how orders are processed.
6. An abundance of advertising materials
All Sellvia products come with high-quality pictures and well-made content that you can use for free to promote your products on Facebook, Instagram, and email marketing, among other things.
Because you don't have to hire a copywriter to create marketing content for you, free promotional materials help you save money on your marketing campaign.
7. One subscription for up to 10 different stores.
You can use your Sellvia plugin account for more than 10 different stores after subscribing to it. If you ask me, this is a kind gesture from Sellvia since it will enable you to develop your business.
With only one Sellvia subscription, you could have a store that sells car accessories and another that sells baby products.
You can, however, only use one Sellvia subscription per Shopify store if you have one.
8. Badge for Fast Shipping
The "Fast Shipping" badge shows the processing and shipping times to your customers. It promises fast and free delivery to your customers, allowing them to be carried along with the order fulfillment process.
Turn on the "Fast Shipping" badge.
Go to Sellvia > Shipping Badge to enable the fast shipping badge. The first option is to either enable or disable it. The fast shipping badge appears on only one product page when you enable it. And will only be accessible to customers in the United States and site administrators.
Include processing time.
The processing time is the next setting. It is set to 1 (one) by default since Sellvia only takes one day to process the order. However, if you decide to process your order once a week, you must change your processing time so that you do not appear to be lying to your customers.
Add "Arrives by"
This setting allows you to tell your customers when their products will be delivered. When setting it, remember to account for holidays and weekends. For example, if a customer placed an order on Wednesday, you must set it such that the delivery date is Monday.
Add the word "free."
You may add or deactivate the term "free" with this option. You can enable it if you provide free shipping. However, it is enabled by default.
Color preferences
The final option is the color setting, which allows you to change the color of the test in the badge symbol.
9. Excellent product package
Sellvia will assist you in packaging your product so that it is not destroyed and that the quality of the product remains intact by the time it arrives at its destination; this helps keep returns to a bare minimum while also building trust between you and your customers.
10. Sellvia deals with refunds, returns, and exchanges.
Sellvia is based on technology that can effectively process refunds. It takes care of refunds, returns, and exchanges on your behalf.
Sellvia Review: What Are the Benefits and Drawbacks of Using Sellvia?
This section will shed light on both the positive and negative aspects of Sellvia.Sellvia's Advantages and DisadvantagesLet's look at some advantages of using Sellvia as your dropshipping provider.
Sellvia's Pros
When you sign up with Sellvia, you will receive a 14-day free trial.
Product prices on Sellvia are lower than on other platforms, such as AliExpress.
You get free promotional materials for your campaign.
With a single click, import products from the Sellvia catalog into your store.
Order placement is automated. Orders are sent to Sellvia automatically.
With one Sellvia account, you can use up to ten stores.
You have the option to cancel your subscription at any time.
Access to free lifelong support from the Sellvia product team,
product descriptions of exceptional quality
Free access to dropshipping courses
Sellvia offers a complete refund of the Sellvia subscription payment within 30 days of the payment date.
Sellvia Review: Cons
Despite its high rating, Sellvia still has room for improvement. As a result, some of the disadvantages are noted below.
Sellvia is exclusively accessible in the United States. However, there are ambitions to extend to other nations.
Limited product selection because there is only one source. Unlike AliExpress, which has hundreds of vendors,
Frequently Asked Questions About Sellvia (FAQs)
1: How much does the Sellvia plugin cost?
The Sellvia plugin subscription costs $39 per month. However, the Sellvia Pro subscription, which includes a free custom store, costs $399 per year.
2. How Does Sellvia Function?
Sellvia assists you in delivering items to your customers as a supplier. They will also stock and package the product for you. You just transmit the orders to Sellvia.
3. Can I Use Sellvia in conjunction with Shopify?
Yes! Sellvia is compatible with Shopify. signup, download the software, install it, and activate it. Also, each Shopify store can only have one Sellvia account.
4. Is Sellvia Trustworthy?
Sellvia is a real business platform that lets you start a profitable dropshipping business in the United States.
5. Is It Possible to Make Money Through Sellvia?
Yes, you can make a lot of money with Sellvia. For example, one of the most successful niches is the car accessories store, which can bring in up to $523,000 monthly.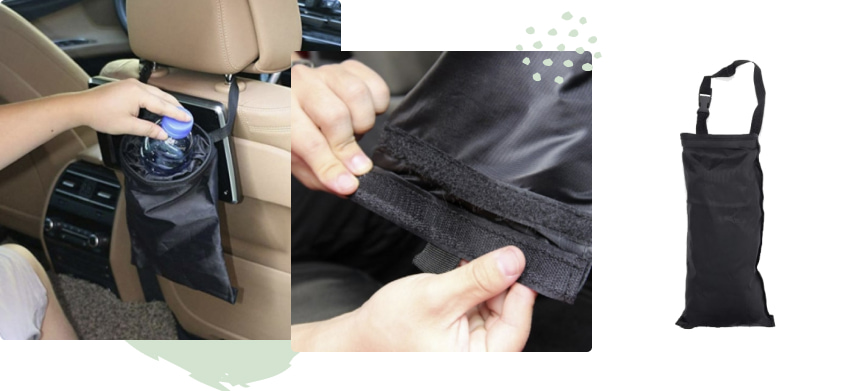 Conclusion
This Sellvia review will help anyone decide whether to use the Sellvia plugin or a custom store. If you have trouble subscribing to any of them, please see the step-by-step tutorial on how to Signup, install, activate, and set up the Sellvia plugin, as well as another helpful post on ordering a custom store from Sellvia.
If you like this post, follow us on Twitter, Instagram, Facebook, Pinterest, and LinkedIn! Remember to subscribe in the box below! Disclosure: If you buy through links on our site, we may make a commission at no extra cost to you. Thank you for your support.